BOOKINGS
If you arrive outside our regular reception hours (2:00 p.m. to 6:00 p.m.), please be sure to call in advance in the specified time slot so that we can provide you with a contactless check-in.
For further information, please do not hesitate to contact us. We look forward to your inquiries.
info@asgard-hotel.de
Telefon: 06241 86080
Fax: 06241 8608-100
Please find our terms and conditions here.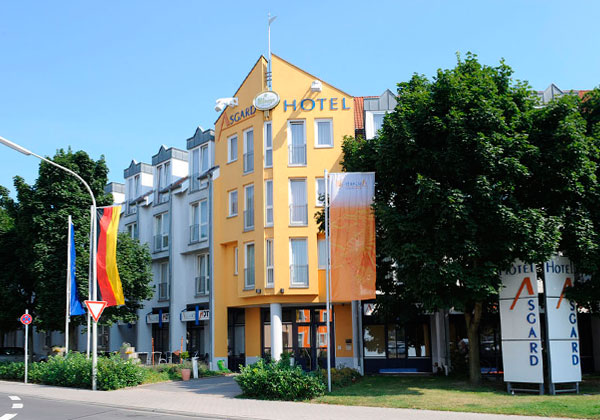 Feel comfortable in our HOTEL BISTRO.
A visit to the Imperial cathedral or a vineyard tour, strolling through the bustling city centre or along the Rhine promenade ...
We will gladly provide you with • information and suggestions for your eventful, unforgettable stay in Worms – after you have received a good basis for all planned undertakings as well as for the often unexpected beautiful discoveries with a • lavish ASGARD breakfast in our hotel bistro.
Our service is round the clock for you,
because your well-being is very important to our ASGARD team.