BOOKINGS
If you arrive outside our regular reception hours (2:00 p.m. to 6:00 p.m.), please be sure to call in advance in the specified time slot so that we can provide you with a contactless check-in.
For further information, please do not hesitate to contact us. We look forward to your inquiries.
info@asgard-hotel.de
Telefon: 06241 86080
Fax: 06241 8608-100
Please find our terms and conditions here.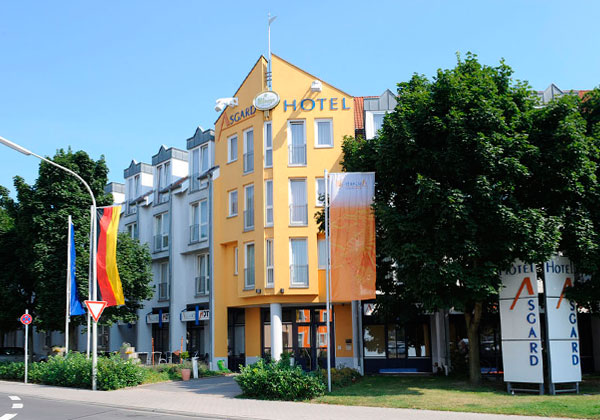 OUR RECEPTION DESK
We will gladly help to arrange your stay with information, suggestions and tips concerning Worms.
We will gladly take care of • table reservations • ticket reservations and • pick-up for the Festival or events in Worms as well as • ordering a taxi, or we will gladly obtain • Deutsche Bahn railway information for you.