BOOKINGS
If you arrive outside our regular reception hours (2:00 p.m. to 6:00 p.m.), please be sure to call in advance in the specified time slot so that we can provide you with a contactless check-in.
For further information, please do not hesitate to contact us. We look forward to your inquiries.
info@asgard-hotel.de
Telefon: 06241 86080
Fax: 06241 8608-100
Please find our terms and conditions here.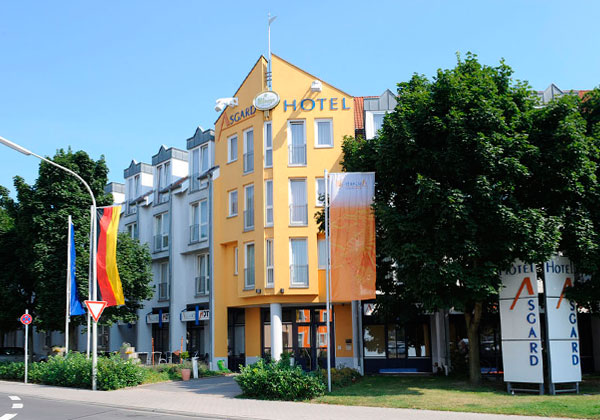 IMPRINT
Hotel ASGARD GmbH
Gutleutstraße 4
67547 Worms
Tel.: +49 (0) 62 41/86 08-0
Fax: +49 (0) 62 41/86 08-100

Managing Director Wolfgang Mathäß

Amtsgericht Mainz, HRB 40660

Finanzamt Worms, St.Nr. 44/657/0167/3

Note on online dispute resolution pursuant to Art. 14 para. 1 ODR-VO: The European Commission provides a platform for online dispute resolution (OS), which can be found at https://ec.europa.eu/consumers/odr/.
Concept and design:
MLW KommunikationsForm GmbH Werbeagentur
www.mlw.de

© Copyright 2018.