BOOKINGS
If you arrive outside our regular reception hours (2:00 p.m. to 6:00 p.m.), please be sure to call in advance in the specified time slot so that we can provide you with a contactless check-in.
For further information, please do not hesitate to contact us. We look forward to your inquiries.
info@asgard-hotel.de
Telefon: 06241 86080
Fax: 06241 8608-100
Please find our terms and conditions here.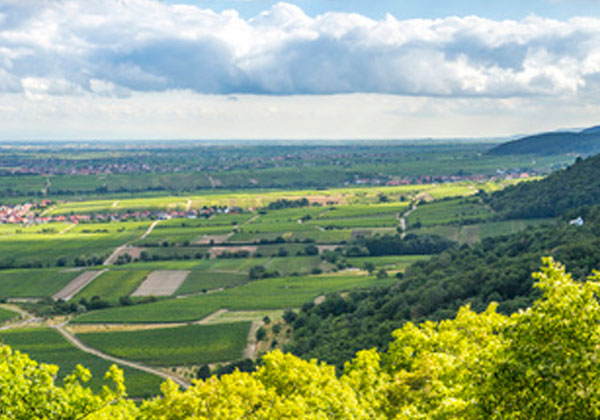 GERMAN WINE ROUTE
The German Wine Route is one of the oldest touristic roads in Germany and runs through the Palatinate wine-growing region that is located in the eponymous region in the southeast of Rhineland-Palatinate.
The road is about 85 kilometres long and approximately aligned from south to north. It extends from the German Wine Gate in Schweigen-Rechtenbach on the French border to the House of the German Wine Route in Bockenheim on the periphery of the Rheinhessen region.