BOOKINGS
If you arrive outside our regular reception hours (2:00 p.m. to 6:00 p.m.), please be sure to call in advance in the specified time slot so that we can provide you with a contactless check-in.
For further information, please do not hesitate to contact us. We look forward to your inquiries.
info@asgard-hotel.de
Telefon: 06241 86080
Fax: 06241 8608-100
Please find our terms and conditions here.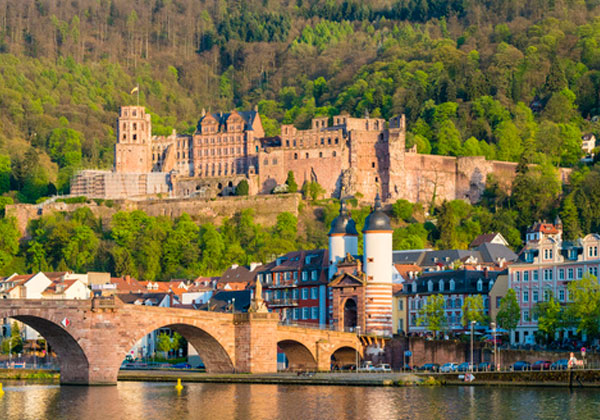 HEIDELBERG
Heidelberg is a major city in the state of Baden-Württemberg in southwest Germany, not far from the point where the Neckar River flows into the Rhine River. The former residence city of the Electorate of the Palatinate is well-known for its castle ruins above the Neckar River and the Old Town as well as Heidelberg University, the oldest university in the territory of present-day Germany. Heidelberg attracts scholars and tourists from all over the world.
Visit Heidelberg castle and find the footprint of the secret lover of the "lady of the estate".