BOOKINGS
If you arrive outside our regular reception hours (2:00 p.m. to 6:00 p.m.), please be sure to call in advance in the specified time slot so that we can provide you with a contactless check-in.
For further information, please do not hesitate to contact us. We look forward to your inquiries.
info@asgard-hotel.de
Telefon: 06241 86080
Fax: 06241 8608-100
Please find our terms and conditions here.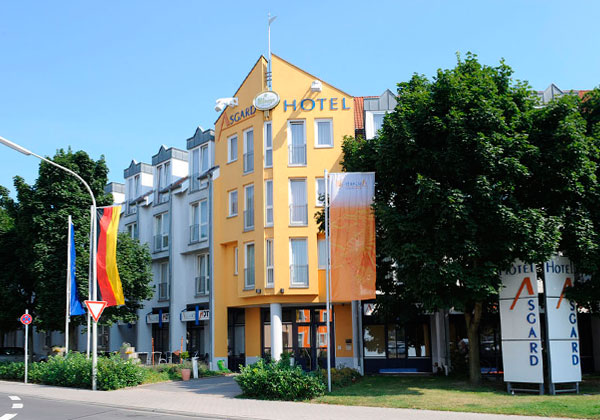 SURROUNDING AREA
Worms – the Nibelungen City is a centre for culture, tradition and zest for life. The Nibelungen City Worms is located in the middle of the Rheinhessen wine-growing region, in the heart of the Wonnegau area. And in the heart of Worms you will find the very personally managed Hotel ASGARD. The name is a remembrance of that legendary site where the gods of Germanic mythology lived.
Hotel ASGARD is ideal for business travellers as well as the starting point for all sorts of ventures in the surrounding area.
The • Nibelungenstraße (Nibelung Route) • Bergstraße (Mountain Road Route) the • Odenwald and the • Donnersberg are nearby and charming excursion destinations. But Worms itself attracts visitors with a wealth of historical sites for a discovery tour through one of the oldest cities in Germany. Whether you are interested in art, culture, nature or sports – we will gladly point out the many opportunities for you.

FOTO: RUDOLF UHRIG