BOOKINGS
If you arrive outside our regular reception hours (2:00 p.m. to 6:00 p.m.), please be sure to call in advance in the specified time slot so that we can provide you with a contactless check-in.
For further information, please do not hesitate to contact us. We look forward to your inquiries.
info@asgard-hotel.de
Telefon: 06241 86080
Fax: 06241 8608-100
Please find our terms and conditions here.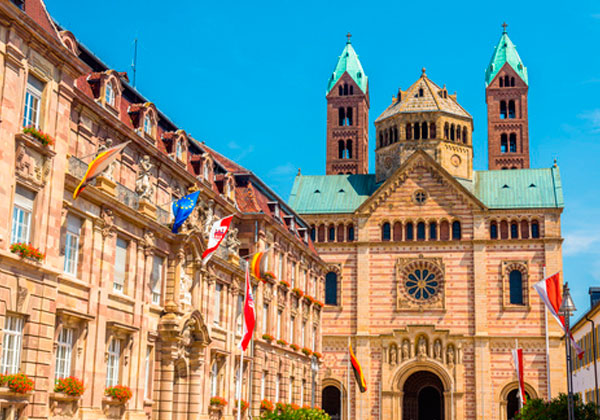 SPEYER
Speyer is one of the oldest cities in Germany. The most significant building is the Speyer Cathedral. It was the second German cultural memorial declared as a UNESCO World Cultural Heritage Site in 1981. Speyer has even more to offer: the Old Gate, Memorial Church, a distinct Jewish heritage and museums such as the Historical Museum of the Palatinate and the Speyer Technology Museum ...