BOOKINGS
If you arrive outside our regular reception hours (2:00 p.m. to 6:00 p.m.), please be sure to call in advance in the specified time slot so that we can provide you with a contactless check-in.
For further information, please do not hesitate to contact us. We look forward to your inquiries.
info@asgard-hotel.de
Telefon: 06241 86080
Fax: 06241 8608-100
Please find our terms and conditions here.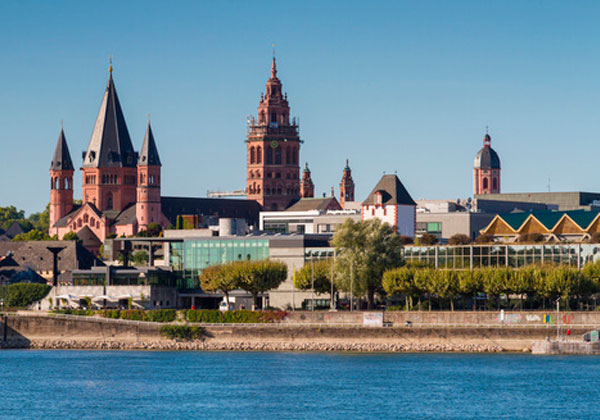 MAINZ
Mainz is the capital and at the same time largest city in the state of Rhineland-Palatinate. It is the home of Johannes Gutenberg University of Mainz, the Roman Catholic Diocese of Mainz as well as several television and radio broadcasting companies. Mainz is understood to be one of the strongholds of Rhenish Carnival.
Many testimonials to historic building culture which shape the cityscape are also preserved in Mainz today: Mainz Cathedral, Electoral Palace, Citadel, Iron Tower and Wood Tower...